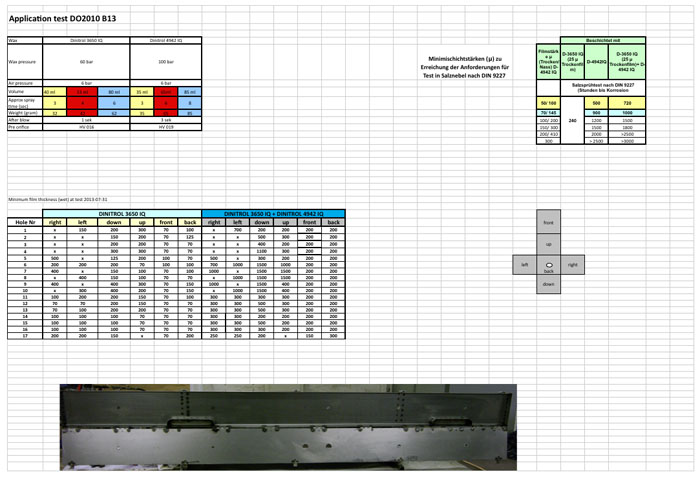 During the development work, Teknikassistans conducts recurring testing to ensure that the application meets the requirements.
Testing include ocular inspections and measuring the coating thickness. Teknikassistans conducts thorough documentation. A test protocol showing tested parts, type of material sprayed, film thickness of the coating, amount material and air pressure, is handed over to the client.
The documentation supports that the requirements have been met, and then serves to steer how the treatment should be conducted.